Choosing an architect may seem daunting, particularly if your project is a long-held ambition. Problems with your architect may bring your dreams crashing down, so you must research your choice. Fortunately, reliable information and advice is at hand.
First Steps
As you begin your search for the perfect architect, start by defining the nature of the work. Are you building a house from scratch, refurbishing a listed building, creating a new company headquarters? Architectural practices vary in their strengths and preferences; you need to find one that will suit your particular requirements. There is little point in using an architect who is a specialist in industrial premises, if you are refurbishing a farmhouse.
Let us imagine that you wish to build a new house. A good first step would be to consult engineering consulting firms, which help you to design the architecture of your project.  
When you have whittled down your list to one architect, make an appointAment to meet them in person and discuss your project at length. Do not sign a contract until you and the architect have established exactly what is needed and have created a clear brief.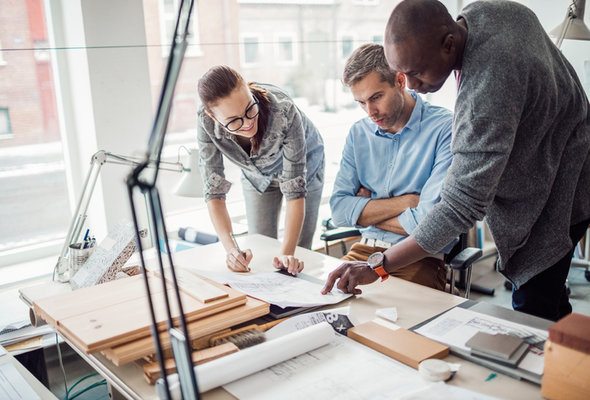 Client Advisers
Depending on the size of your project, you may find it valuable to engage a client adviser.. The role of a client adviser is to help you to get the best possible value and outcome from your project and allow you to consider and resolve issues such as:
What is the full list of options for this project and have they all been properly examined?

Does this project fit with any other property-related plans that you may have?

Is this project delivering best value at every step?

Are you sourcing or procuring services in the most efficient way?

Is your budget fit for purpose?
Ready to Go?
If you encounter problems and these cannot be resolved directly with the architect (which is generally the best way) your options may include:
Arbitration and adjudication

Complaint to the Architect Registration Board (ARB)

Legal action
However, as long as you do your research before choosing your architect and are clear in your own mind about what you want from your project, there is no reason why working with your architect should be anything other than a straightforward, fulfilling and enjoyable process. Happy building!